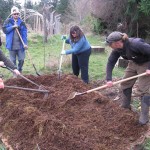 The last couple of weeks have swung past in a mainly permacultural haze.
The first screening at a new permaculture film night series was Anima Mundi, a bit of a collective disappointment for the 20-odd souls who crowded into the Community Microlending Society office, but a cheery networking session, lively discussion and helpful information share ensued.
I went for my second round of Permaculture Design classes last weekend, in which we built a hot compost bed in a classically low-maintenance permacultural manner (meaning: let nature do its thing). We prepared the ground by sheet-mulching with layers of cardboard; built a hollowed shell from horse manure; filled it with weeds and seriously rotten kitchen waste; and then covered it with more horse manure. Rats apparently don't care to dig through manure to get to rotten food. You can then plant squash on top, which keeps the weeds down and thrives on the nitrogenous waste beneath. And harvest fresh soil in a year's time, when the hill will have sunk to about ground level. Or leave it in place and plant something else there.
Later we went for a forest walk with Brandon Bauer in order to test our powers of observation and  taste a few ants. Very tasty indeed. A sharp organoleptic explosion that Brandon likened to tamarind or vinegar; I'd say a very acerbic sorrel.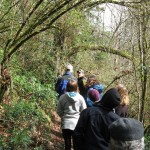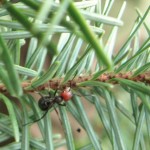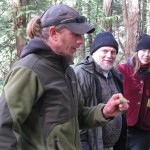 There's a nice-sounding workshop I won't make it to this weekend, An Introduction to Home-Scale Permaculture with Elaine Codling; and the Duncan Seedy Saturday takes place that day as well.
And finally, back to poetry. I read with Ruth Pierson and Ted Blodgett at Vancouver Public Library last night and a good time was had by all, I'd say. I read food poems to one of the most responsive and delightful audiences ever, and sold lots of books, including the last few copies of Sunday Dinners. If you have one, you can now officially treasure it as a rare book.