We're getting close – the new poetry collection heads to the printer late next week! Over the past month I've looked at thousands of images, trying to reconcile the themes in the book, the title (Larder), cost (small press, no budget for images), orientation (vertical preferred for ease of design), size (bigger than 1mb)… my head spins.
I loved so many of the images I saw, so here are a few that didn't make the cut but which I offer for your enjoyment: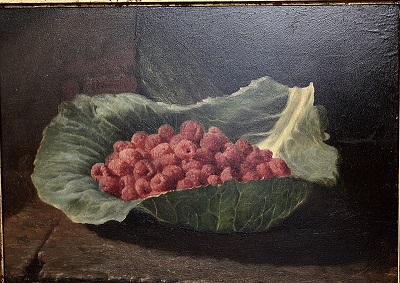 I simply love this surprising still life for its simplicity and unexpected juxtaposition of raspberries and the cabbage leaf.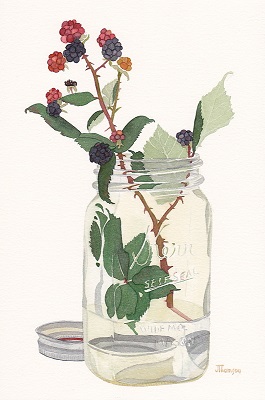 Victoria artist Joanne Thomson painted a whole Mason Jar series which is incredibly beautiful. I liked this jar in particular because it had blackberries in it, and blackberries do occur in my poetry.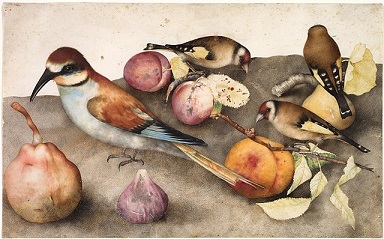 I would happily have anything by Giovanna Garzoni on my book cover. Discovering her 17th century still life paintings, which look fresh and contemporary to me, was a delight. They frequently include birds or insects, which combines the natural world with food items, and my poems address both.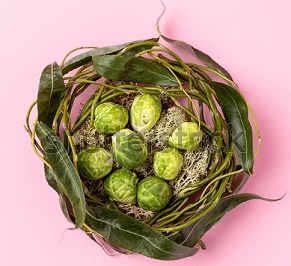 I have been looking for images with that 'look again' quality, which somehow integrate food imagery with the natural world. Brussels sprouts do look egg-like, and I like the loose and leafy basket.