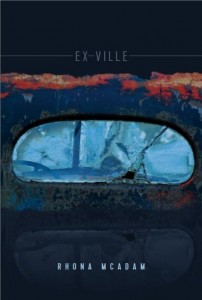 I've been to a few poetry (& other) readings since my return to Victoria, and even given one, and time to report on a bit of that with more on the horizon.
But first, I recently found this generous and thoughtful review of Ex-ville, from the online UK arts-zine London Grip, lurking in my inbox via Facebook, and this lovely one on GoodReads via Twitter. Social media seems to be kicking in to take the place of our print reviewing platforms, shattered as they were in recent years.
It's gratifying to have the recognition: most of us are small fish in a small pond and it can make for a life of overcrowded isolation. These were the first reviews in any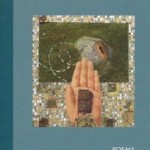 media that I'd had for the book, and I'm delighted. Not least because my last collection.  Cartography, of which I remain very proud – a dozen years in the making – garnered not a single print review, nomination or mention since its publication in 2006. That is, until social media struck most kindly again in December last year, and then out of the blue this month with a warm and thorough online review.
So. Returning to Victoria after the infinite literary delights of London… I have been more regularly attending Planet Earth Poetry, our local weekly readings series, than I had been able to over the last couple of years while travelling up and down Vancouver Island in search of nutrition training. We've had some great readers passing through from near and far, among them Christopher Levenson from Vancouver, Cathy Ford from Sidney,George Szanto from Gabriola Island, and Julie Paul from Victoria.
Swiftly ollowed by Lorri Neilsen Glenn who took a cherry blossom break on the West Coast from a truly ugly Atlantic winter in Halifax to read us a mixture of poetry and memoir; and by Alice Major, taking a green break from a prairie winter in Edmonton, who read mostly new and unpublished work.
For my own part, I gave a local reading back in February, in the friendly performance space at Gorge-ous Coffee. The place is fully booked with events of all kinds, musical, poetic and beyond, so was delighted to find an open slot.
Coming up soon: April is National Poetry Month, and I have three performances booked for that. The first is billed as a Read Local BC event, Poetry Without Borders, and takes place on Wednesday April 8 at the very lovely Munro's Books in downtown Victoria. I'm reading with local poets Patrick Friesen, Beth Kope and Inge Israel. Next up is Poets Converse With Street Art – a poetry tour organized by Victoria's own newly crowned Poet Laureate, Yvonne Blomer, which will be a poetry tour of Victoria, with poets strategically placed to read works inspired by public art; look for me beneath a sculptural streetlight, as I'm engaging with a pair of hands that were part of The Hands of Time, a project that marked Victoria's 150th anniversary in 2012. That takes place on Saturday April 25, with morning and afternoon strolls planned. On Wednesday April 29 I'm part of a Food, Farming & Fishing Poetry Potluck at Haliburton Community Organic Farm, with Brian Brett, Linda Rogers and Dennis Reid.
And that's the poetry bulletin for today. Next time I'll do a little food security/urban agriculture update. My interests and involvements are like a spreading pool, so I have to keep track of the rivulets and my inner librarian is trying to create order in all this. You'll find most of my hands-on, face-down food writing taking a decidedly nutritional vein, over at the Go Local Nutrition site. I'm also tweeting @iambiccafe and @golocalnut, and Facebooking at Digging the City, Go Local Nutrition, and Rhona McAdam (my writer page) (please Like these pages rather than trying to Friend me if you don't know me personally).