Well – long in the preparation and now over! Some 450 people from around the province registered for BC's Virtual Seedy Saturday, and there were audiences of around 150 for each session.
I attended most of the events, with growing admiration for the Farm Folk City Folk team's stamina. They were on hand at every session to keep on top of technical issues, monitor the chat and field the questions, so speakers were well supported.
Poetry videos began most of the sessions (and can now be viewed here: )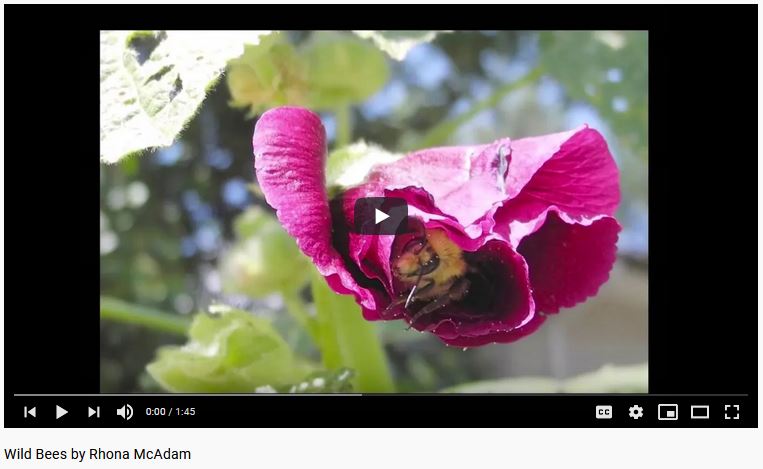 The live sessions were not recorded. These zoom days we have become accustomed to having recordings at our disposal if we cannot attend an event. The organizers explained, when this came up on the last day, that a great deal of thought and discussion had gone into the decision not to record sessions. One reason was simple logistics: how to distribute recordings after the fact to participants. Another was permissions: the speakers would have had to consent to having their images and content shared, potentially to people other than those who had registered.
And my feeling is that the sense of constant availability really knocks participation down, since many people (guilty!) do sign up for things and then don't attend, thinking they will watch later. But this means fewer people in a live audience – which affects the energy in the 'room' and means some questions don't get asked or answered.
Among my favourite sessions, though, and there were many…
Vandana Shiva kicked things off on Friday night with a fiery talk on the importance of seed and food security, and the value of local action for both.
On Saturday The Master Gardeners Q&A was lively and well-attended, with MGs from around the province, able to discuss garden issues that differ hugely in the wide range of growing climates in this province. Kristen Miskelly of Saanich Native Plants (at Haliburton Farm) gave a great overview on the value – environmental, cultural and ornamental – of native plants for gardens and restoration. Saturday's screening of Gather was a pleasure – I'd long wanted to see this film on indigenous foodways.
On Sunday, a panel on invasive species gave some helpful reminders on the perils of random seed and plant sharing, an update on problematic species of plants and insects, and recommendations on contacting local experts to report suspects when spotted. There was Bob Wildfong's (Seeds of Diversity) helpful talk on how to preserve seeds and build a usable local seed collection of any size. And Connie Kuramoto gave thorough coverage of seed germination and healthy soil.
I'll be reflecting further and then discussing my takeways from the weekend at Frances Litman's Creatively United webinar on Wednesday Feb 24.