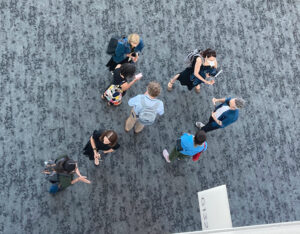 I've gone to quite a number of ASLE and ALECC conferences over the years. This year's ASLE conference – its first post-pandemic gathering – was in Portland Oregon. Unusually for an organization that normally meets on campus in a smallish college town, it was a more corporate affair, a joint event with The Association for Environmental Studies and Sciences (AESS), at the Oregon Convention Centre. Which was itself a model of environmental building (LEED platinum) and stunning public art.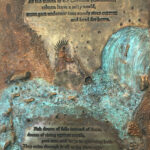 Eco-conferences do delve into sobering realities and there was no shortage of these in Portland. The plenary sessions included one that provided a lot of ecological context for concerns around deep sea mining. Which is being proposed to provide minerals for our 'green economy' – building batteries for our 'sustainable' electric cars and bikes, for example. Ocean mining companies have already been securing contracts in the waters around smaller coastal countries but the major headache was under discussion in Jamaica during the time of the conference: what about international waters? All a bit ludicrous in light of the fact that our oceans are all connected, so any damage done – destroying habitat for unknown species, creating plumes of silt that can choke the ocean floor for hundreds of kilometers – will in fact tamper with the substance of life on this planet, since we rely so heavily on the ocean to provide us with a breathable atmosphere.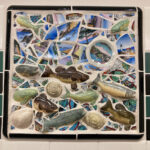 Another featured two first nations speakers from Yakima Nation, who spoke on concerns around the Yakima, an important salmon river in Washington state. As I'd learned years ago when I studied permaculture, salmon are the reason our coastal rain forests flourish – they provide the nutrients for local wildlife which in turn scatter nutrients on the forest floor. So it's no small matter to learn that global warming will heat salmon rivers to the point where salmon cannot survive their spawning runs. What's to be done? The modest efforts to remove dams along these rivers offers a small hope that the water can be cooled sufficiently in the short term at least. Beyond that, who knows.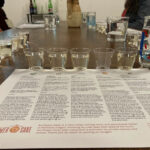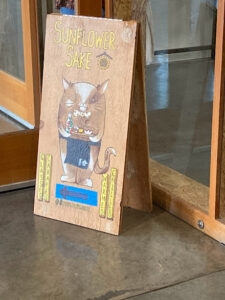 One popular feature of ASLE conferences have been the workshops and field trips before or after the main events, that are geared towards the themes or interests of the participants. This one featured a sake tasting at a local sake shop. It took me back to my wine tasting days at Unisg. All the sakes but one were offered slightly or well chilled, which was a different way, for me, of enjoying them.
And finally, early on the last morning of the conference, I read some of my poetry on the Poems & Poetics of the Commons panel, together with Lori DiPrete Brown, Sandy Feinstein and Trey Moody. As inevitably happens when random poets are placed together on a panel,  surprising conjunctions of mood and subject emerged from our readings. So it was a good way to wrap up the conference for me!