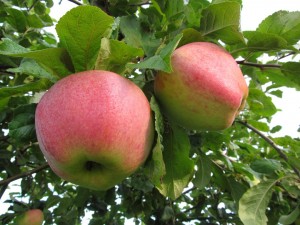 Actually, other fruit trees too, but this weekend is a double whammy: Plant a Fruit Tree Day and the Salt Spring Island Apple Festival. There will be rain, but there will be fruit as well.. ya can't have one without the other.
Plant a Fruit Tree Day Saturday Sept 28th 10am-4pm!
In partnership with the Victoria Compost Education Centre and Fernwood NRG, this will be a day of community orchard education and celebration. There will be fruit and nut tree growers, live music, food and mini workshops on home orchard creation all day. (Note: for those watching for it, the talk by Seann Dory, SoleFood Farms, has been cancelled)
When: Sat September 28th 10am-4pm
Where: Fernwood Community Centre 1240 Gladstone Avenue, Victoria BC
And after last year's disappointing cancellation (bad weather plus tent caterpillar devastation of the orchards on Salt Spring) there will be a lot of enthusiasm for this year's Salt Spring Island Apple Festival, coming up on Sunday September 29. Just take a peek at the 300+ varieties exhibited in 2011!
When: Saturday September 29 from 9am till 5pm.
Tickets: $10 each, students $5, kids under 12 free. Tickets available ONLY on Festival day at Fulford hall and outside the Ganges tourist info centre. Admission includes a map of Salt Spring showing locations of host farms descriptions of each. Participants choose locations they wish to visit and will be challenged to see everything within the hours of between 9-5.
Location: Fulford Hall, 2591 Fulford Ganges Rd, Salt Spring Island and host farms around the island.